Welcome to The Betterley Report
Interviews with Rick Betterley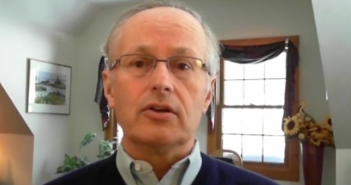 In part one of WRIN.tv's interview with Rick Betterley, the editor of the Betterley Report discussed the exposures small and medium-sized companies (SMEs) have to cyber-attacks. In part two he looks at the market dynamics at work for SME cyber coverage.
February 25th, 2015
To see a selection of Rick's interviews on WRIN.TV, click here.
Your Independent Guide to Specialty Insurance Products
We offer Risk Management professionals the latest in valuable information, including:
Our acclaimed publication, The Betterley Report, your advertising-free source of independent specialty insurance product evaluations
Access to the complete Reports (subscription only)
Information about our consulting services
Our Purpose
Betterley Risk Consultants strives to be the most effective source of Risk Management information and advice, both for our subscribers, and for our clients.
Since we do not sell or service insurance products, we are able to provide unmatched objectivity. Our clients are assured that their interests are our only interest.
Our publications accept no advertising, allowing us the freedom to "call things as we see them." Readers know that our information is not only expert, but unbiased.

Firm Profile
Since 1932, Betterley Risk Consultants has provided the highest quality risk and insurance management consulting advice to clients in the United States and abroad. The firm has a wide range of experience, strengthening the expertise of its consultants and the quality of services it provides to clients.
The firm was established to provide a full range of Risk Management consulting services to organizations, both public and private. We offer:
Effective technical evaluation,
Deep knowledge of insurance markets and alternatives, and
Advice that is tailored to our client's individual needs
Our ongoing contact with insurers, brokers, claims experts, reinsurers, regulators, and service providers, helps us to provide assistance that is timely and realistic.
We support our clients on a wide range of insurance matters, including:
Independent evaluations of insurance coverage, cost, and services
Alternatives to traditional insurance, such as captives, Risk Retention Groups, and self insurance
Selection and oversight of insurance agents, brokers, and carriers
Identification and selection of third-party services and providers
BRC was the first pure Risk Management consulting firm to be cited by Consultants News' 100 Leading Consulting Firms Today.

Contact Information